Affordable, trusted cabs all over Srinagar.
Call now and get your cab today within no time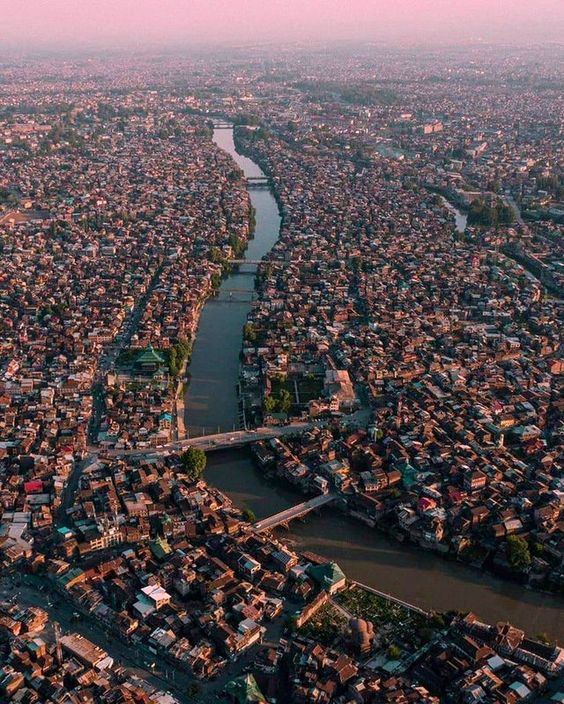 ₹

3,500

Innova Cab / Taxi in Srinagar, Kashmir offers top-notch transportation services for travelers visiting the region for vacation. Our comfortable and spacious Toyota Innova cabs are ideal for families or small groups, providing ample room for passengers and their luggage.

Our experienced and professional drivers are knowledgeable about the area and can provide suggestions for popular tourist destinations, hidden gems, and local eateries. We pride ourselves on our punctuality and reliability, ensuring that you reach your destination on time and with ease.

₹

3,500

Chevrolet Tavera Cab / Taxi in Srinagar, Kashmir is a reliable and comfortable mode of transportation for all your travel needs. This spacious and well-designed cab is equipped with advanced safety features and modern technology to ensure a safe and enjoyable journey.

The Tavera Cab is designed to comfortably accommodate up to 8 passengers with ample legroom and luggage space. The comfortable seats are designed to provide maximum comfort during long journeys.
Whether you're planning a business trip or a leisurely vacation, the Tavera Cab is the perfect choice for your travel needs in Kashmir. So, book your Chevrolet Tavera Cab today and experience a comfortable and safe journey like never before!

₹

3,000

Toyota Etios Cab / Taxi in Srinagar, Kashmir is the ideal choice for couples looking for a comfortable and convenient mode of transportation. Our cab service is available throughout the beautiful region of Kashmir, providing reliable transportation for tourists.

Our fleet of Etios cabs are well-maintained, clean, and equipped with all the necessary amenities to make your journey a comfortable one. Our drivers are highly trained and experienced, ensuring that you reach your destination safely and on time.
Whether you're planning a sightseeing tour of Kashmir's famous tourist spots or need a reliable mode of transportation for your business trip, Etios Cab in Kashmir is here to meet all your transportation needs.
₹

3,000

The Maruti Swift Dzire Cab / Taxi is a popular option for tourists in Srinagar, Kashmir who are looking for a convenient and effective ride. It can easily accommodate 4 passengers with a pleasant and trouble-free journey. It is best suited for couples looking for a budget friendly ride.

Srinagar is a lovely city in Jammu and Kashmir, the northernmost state of India. It is well-known for its scenic beauty and cultural heritage. The Maruti Swift Dzire Cab is a convenient means of getting around the city and its suburbs.
The cab is well-maintained and operated by skilled drivers who are familiar with the area's attractions and routes. They can give you useful information about the city and suggest the best places to go and activities.

₹

6,000

Our spacious and well-maintained Tempo Traveller vehicles in Srinagar are the perfect way to experience all that Kashmir has to offer. With comfortable seating for up to 12 passengers, our Tempo Travellers are perfect for families, groups of friends, or corporate events.

Whether you're looking to explore the stunning landscapes of the Kashmir Valley, visit historic sites like the Mughal Gardens, or simply relax and take in the local culture, our experienced drivers will take you there in style and comfort.

₹

5,000

The Innova Crysta Cabs / Taxis are the ideal vehicles to tour the city of Srinagar and other tourist destinations in Kashmir. This luxury vehicle is a great option for families or groups of friends who want to travel together in comfort and style & it can fit up to 7 people easily.

As soon as you step inside, you'll see how carefully the interior of the vehicle has been designed to give passengers the most comfort and ease. No matter how hot it may be outside, the air conditioning system makes sure that the interior of the vehicle always stays comfortably cool. The seats are made from premium materials, expertly crafted to offer superb support, and guaranteed to keep occupants at ease throughout the trip.
Taxi / Cab Rates in Kashmir
At Srinagar Cab Service – SCS, we provide customers with a clear and transparent understanding of the cab rates. There are no hidden charges or surprise fees that appears at the end of a ride. Instead, customers are provided with a clear breakdown of the cost of their trip before they even get into the our cabs. This ensures that customers know exactly what they will be paying and can make informed decisions about their transportation options. With our cab service in Srinagar, there are no surprises – just reliable and transparent cab rates. Here is the list of rates for cabs / taxis on per day basis, but may vary depending on the itinerary of the customers.
| Taxi / Cab | Fare Per Day |
| --- | --- |
| Innova Crysta Cab with AC | Rs. 5,000 |
| Toyota Innova Cab | Rs. 3,500 |
| Sedan Etios Cab | Rs. 3,000 |
| Swift Dzire Cab | Rs. 3,000 |
| Tempo Traveller | Rs. 6,000 |
| Tavera Cab | Rs. 3,500 |
Note: These rates are applicable only when the tour is of at least 5 days. 
Exploring a new city can be both thrilling and daunting, especially if you're without a reliable mode of transportation. Fortunately, Srinagar cab service offers a hassle-free and enjoyable solution. Our cab service provides a comfortable and affordable option that enables you to explore Srinagar and its surrounding areas with ease. We have a diverse selection of vehicles to choose from, including standard sedans, SUVs, and luxury cars, all of which are well-maintained and fitted with modern amenities to ensure a smooth and enjoyable ride.
Our drivers are not only professional and courteous but also knowledgeable about the local area, ensuring a safe and efficient journey to your destination. Whether you're visiting Kashmir for business or pleasure, our cab service in Srinagar can make your trip a success. We offer flexible booking options to accommodate your schedule and travel needs, whether you require airport transportation or want to explore the local area.
Using Srinagar cab service has its benefits. One of the conveniences we offer is taking the hassle out of navigating unfamiliar roads or finding parking, giving you the chance to sit back and relax. Additionally, our cab service is available 24/7, so you can book a ride whenever you require, day or night.
Another advantage of using our cab service in Srinagar is the affordability. We provide competitive rates for our services, making it a cost-effective option for budget-conscious travelers. Moreover, we don't charge any hidden fees or surcharges, so you know precisely what you're paying for upfront. Let Srinagar cab service be your reliable and trustworthy transportation partner, and we'll make sure that your exploration of Srinagar is comfortable and enjoyable
Booking cab in Srinagar is not easy as there are lot of cabs that are already pre – booked by lots of customers.  With our Large fleet of cabs in our tank, we never ran out of cabs, you can book your cab even when peak season is going on in Srinagar. We will provide on time cabs and booking is so easy. You can send the booking amount and your cab will be reserved for you. Our payment method will be simple UPI process or through cash. Book Now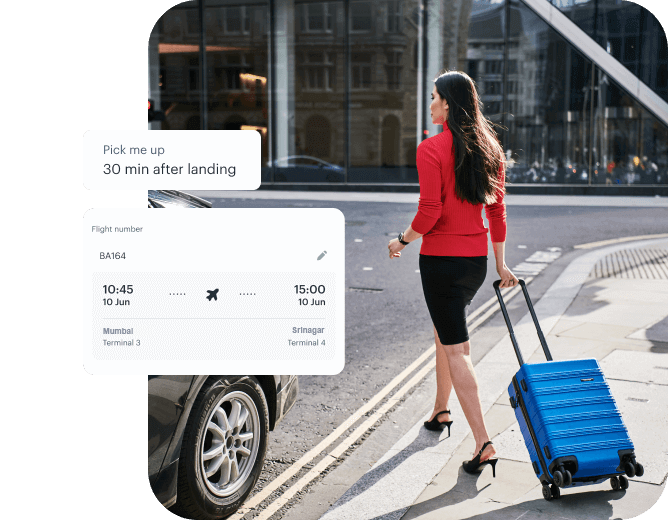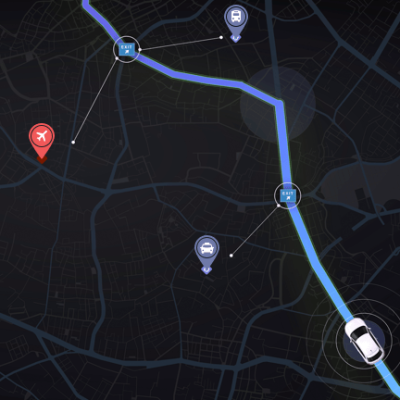 Our Drivers are professional in every aspect, in driving they have more than 20 years of experience and the way they behave with the customers is just like the family members treat one another. They will help you in carrying luggage's and make sure that your luggage is safe. If it is an outstation ride, our driver will tell you many stories of Kashmir  on the way to tourist destinations. You will never get bored and your journey will be full of fun, tails that you remember and  pass on to your generations. Get your professional driver with your selected cab with just one phone call.
Airport Transfers: With our cab service in Srinagar, we provide airport transfer services to customers, ensuring that they reach the airport on time. The drivers are knowledgeable about the local area and ensure a hassle-free travel experience & on time transfers.
City Tours: We at Srinagar Cab Service Company provides city tour services to customers, allowing them to explore the city's popular tourist destinations comfortably and conveniently. The company offers customizable tour packages to suit the customers' preferences.
Outstation Trips: We provides outstation trip services to customers, allowing them to travel to nearby cities and towns comfortably and safely. The drivers are experienced and ensure a comfortable and smooth travel experience.
Customized Cab bookings: You can make your customized trips with the help of our guides. Our cabs will be with you all time. You can make your custom trips where no one is ready to go. You can explore offbeat places with us and discover the unvisited places of Kashmir valley.
24/7 Availability: Srinagar Cab Service Company is available 24/7 to cater to the customers' transportation needs, ensuring that they reach their destinations on time.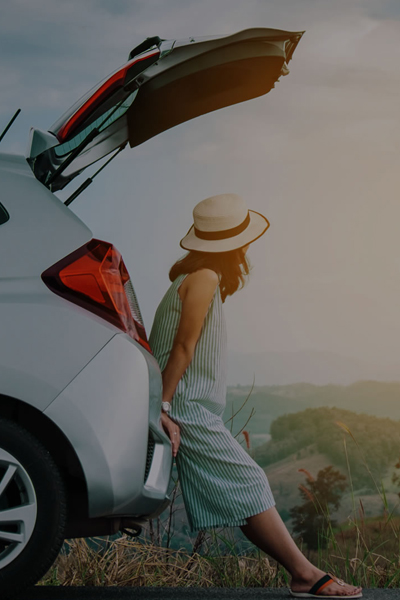 From start to finish, our experience with Srinagar Cab Service was excellent. Irshad bhai, our driver, was incredibly informed and given fantastic ideas for places to explore. The sedan Etios was also pretty comfy.
I must add that Srinagar taxi service is the finest transportation service in Srinagar, Kashmir. I booked an Innova for my trip to the Aharbal cascade. The driver was kind and helpful as well. Thank them and advocate for them.
If you ever visit Srinagar, Kashmir, you must take the Srinagar taxi service. I leased an Innova to go to Aharbal Waterfall. The driver was very kind and accommodating. They have my full support and appreciation.
In Srinagar, I usually use them to book cabs. Their most recent reservation took them from Srinagar to Pahalgam. The driver was friendly, and the client service was excellent.
In Srinagar, I frequently reserve taxis through them. Their last reservation was from Srinagar to Pahalgam. The driver was very courteous, and customer service is exceptional.
I must recommend srinagar cad service…their chauffeur are puctual,and their vehicles are well appointed
Sajitha N Gulzar
2023-05-13
I was traveling alone so i booked this one…the driver arun was very intelligent and friendly he helped me so mach
From beginning to end, our experience with Srinagar Cab Service was outstanding. Our chauffeur, Irshad bhai, was extremely knowledgeable and provided excellent recommendations for locations to visit. The Etios sedan was also quite comfortable.
When employing a taxi service for outside business meetings, timekeeping is the most crucial issue for me. My expectations were met by the srinagar can service. Their drivers are always on time, and their vehicles are well-equipped.
I regularly do business outside, and the timeliness of a transportation service is my number one concern. The can service in Srinagar was as good as I had heard. Their chauffeurs are on time, and their cars are comfortable.
Srinagar Tourism Cabs

Srinagar Cab Service also known as SCS is one of the best cab service providers in Kashmir with modern amenities and Customer first attitude. With our well maintained cabs and experienced drivers, we ensure that our customers have a safe journey and comfortable ride in Kashmir. For tourists visiting Kashmir for their vacation, our drivers acts a guide as well and points them to the best attractions in Kashmir. Our cabs include Sedans, SUV's, Vans and Buses
Service Type: Cab Service
Price: ₹ 3000 / day to ₹ 8000 / day
Currency: INR