Affordable, trusted cabs all over Srinagar.
Call now and get your cab today within no time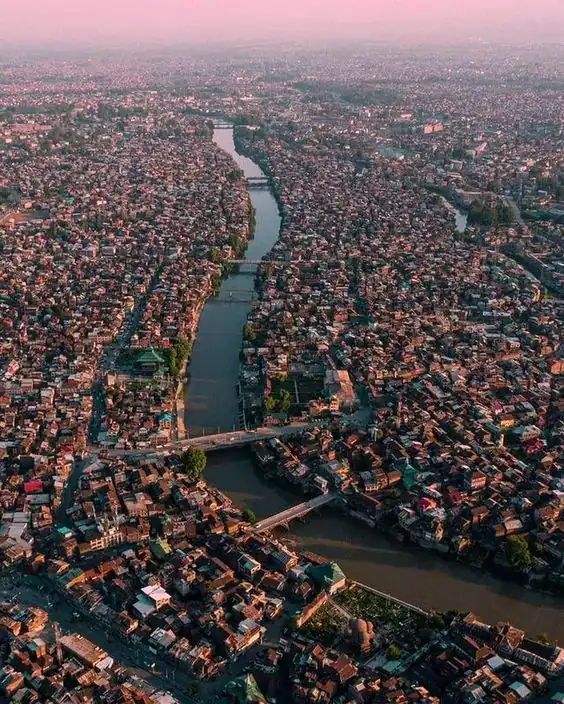 ₹

3,200

Innova Cab / Taxi in Srinagar, Kashmir offers top-notch transportation services for travelers visiting the region for vacation. Our comfortable and spacious Toyota Innova cabs are ideal for families or small groups, providing ample room for passengers and their luggage.

Why Choose an Innova cab for Your Kashmir Tour

An Innova cab / taxi is the perfect choice for making your Kashmir tour unforgettable. Offering a comfortable and smooth experience, it ensures that you travel in style. The spacious seating arrangement guarantees that you and your fellow travellers have enough legroom and can relax throughout the journey. No more cramped and uncomfortable rides!

The plush interiors of an Innova taxis provide a cozy and inviting ambiance, making your Kashmir tour even more enjoyable. Whether you're travelling with family or friends, you can sink into the comfortable seats and unwind as you take in the breath-taking beauty of Kashmir.

Moreover, with ample storage space, an Innova cabs allows you to carry all your luggage and equipment without any hassle. You can bring your essentials, including trekking gear, picnic baskets, and personal belongings, conveniently stored in the spacious boot of the vehicle. With an Innova at your disposal, you're well-prepared for all the adventurous activities and memorable experiences that await you in the stunning landscapes of Kashmir.

Comfortable and Spacious Seating

The comfortable seats in Innova taxis ensure that you can travel long distances without feeling fatigued. Whether you are embarking on a road trip with your loved ones or travelling solo, the plush seating of an Innova allows you to sit back and enjoy the scenic beauty of Kashmir without any discomfort.

There's nothing worse than feeling cramped in a tight space during a long drive, but with Innova cabs, you can extend your legs and find a comfortable position to make the most of your travel time. Moreover, the well-cushioned seats provide excellent lumbar support, ensuring a comfortable ride throughout your Kashmir tour.

No matter how bumpy the terrain gets, you can rely on the cozy seats of an Innova to keep you snug and relaxed. Plus, the reclining seats in an Innova allow you to adjust them according to your preference, providing maximum comfort for everyone. Whether you prefer to sit upright or lean back, an Innova taxi offers versatile seating options, catering to the individual preferences of all passengers.

Reliable and Well-Maintained Vehicles

Our Toyota Innova cabs are reliable vehicles that are well-maintained to ensure smooth operation during your Kashmir tour. The regular servicing and maintenance of our Innova taxis make them highly dependable for long-distance travel in challenging hilly terrains of Kashmir. You can rest assured that your Innova cab will be in top-notch condition.

With their advanced safety features, including airbags, ABS, and stability control, Toyota Innova cab provide a secure choice for your trips in Kashmir. Whether we are driving through narrow mountain roads or navigating slippery slopes, the safety features of an Innova will help protect you and your fellow travellers.

Additionally, the sturdy build quality of Innova vehicles allows them to handle rough roads and adverse weather conditions, ensuring a safe and reliable journey through Kashmir. You can have peace of mind knowing that your Innova is equipped to tackle any challenges that may come your way during your unforgettable Kashmir tour.

Book an Innova Cab / Taxi for Your Kashmir Tour

When planning your Kashmir tour, it's important to choose a reputable car rental company to ensure a reliable and hassle-free experience. Our Company have a good track record and positive reviews from our previous customers.

Whether you're traveling with a small group or a larger family, there are different Innova models like new Innova Crysta in Srinagar available to accommodate your requirements. With our easy booking process you can transfer booking amount to our Company bank account or through UPI payment and we will share the receipt for the paid amount.

Our Professional and experienced Drivers

Our experienced and professional drivers are knowledgeable about the area and can provide suggestions for popular tourist destinations, hidden gems, and local eateries. We pride ourselves on our punctuality and reliability, ensuring that you reach your destination on time and with ease.

₹

2,800

Chevrolet Tavera Cab / Taxi in Srinagar, Kashmir is a reliable and comfortable mode of transportation for all your travel needs. This spacious and well-designed cab is equipped with advanced safety features and modern technology to ensure a safe and enjoyable journey.

The Tavera Cab is designed to comfortably accommodate up to 8 passengers with ample legroom and luggage space. The comfortable seats are designed to provide maximum comfort during long journeys.
Whether you're planning a business trip or a leisurely vacation, the Tavera Cab is the perfect choice for your travel needs in Kashmir. So, book your Chevrolet Tavera Cab today and experience a comfortable and safe journey like never before!

₹

2,600

Toyota Etios Cab / Taxi in Srinagar, Kashmir is the ideal choice for couples looking for a comfortable and convenient mode of transportation. Our cab service is available throughout the beautiful region of Kashmir, providing reliable transportation for tourists.

Our fleet of Etios cabs are well-maintained, clean, and equipped with all the necessary amenities to make your journey a comfortable one. Our drivers are highly trained and experienced, ensuring that you reach your destination safely and on time.
Whether you're planning a sightseeing tour of Kashmir's famous tourist spots or need a reliable mode of transportation for your business trip, Etios Cab in Kashmir is here to meet all your transportation needs.
₹

2,600

The Maruti Swift Dzire Cab / Taxi is a popular option for tourists in Srinagar, Kashmir who are looking for a convenient and effective ride. It can easily accommodate 4 passengers with a pleasant and trouble-free journey. It is best suited for couples looking for a budget friendly ride.

Srinagar is a lovely city in Jammu and Kashmir, the northernmost state of India. It is well-known for its scenic beauty and cultural heritage. The Maruti Swift Dzire Cab is a convenient means of getting around the city and its suburbs.
The cab is well-maintained and operated by skilled drivers who are familiar with the area's attractions and routes. They can give you useful information about the city and suggest the best places to go and activities.

₹

5,500

Our spacious and well-maintained Tempo Traveller vehicles in Srinagar are the perfect way to experience all that Kashmir has to offer. With comfortable seating for up to 12 passengers, our Tempo Travellers are perfect for families, groups of friends, or corporate events.

Whether you're looking to explore the stunning landscapes of the Kashmir Valley, visit historic sites like the Mughal Gardens, or simply relax and take in the local culture, our experienced drivers will take you there in style and comfort.

₹

4,500

The Innova Crysta Cabs / Taxis are the ideal vehicles to tour the city of Srinagar and other tourist destinations in Kashmir. This luxury vehicle is a great option for families or groups of friends who want to travel together in comfort and style & it can fit up to 7 people easily.

Why hire an Innova Crysta in Srinagar / Kashmir

The Innova Crysta in Srinagar offers a comfortable and spacious seating arrangement, ensuring a relaxing journey for all passengers. Whether you are travelling with family or friends, this luxurious vehicle guarantees a smooth and enjoyable ride. With its plush interiors and ample legroom, renting an Innova Crysta cab provides a premium travel experience in Srinagar, Kashmir. Renting this vehicle allows you to embark on your journey with utmost comfort and style.

Not only does the Innova Crysta offer a comfortable seating arrangement, but it also has advanced features and a stylish design. This makes it the perfect choice for exploring the scenic beauty of Srinagar and other parts of Kashmir. Picture yourself cruising through the picturesque landscapes with the sun shining and the wind gently blowing through your hair. The Innova Crysta's sleek design adds a touch of elegance to your travel experience, making it a truly memorable one.

When you rent an Innova Crysta cab / taxi in Srinagar, you can rest assured that your journey in Srinagar will be nothing short of extraordinary. The spacious interiors provide ample headspace, allowing you to stretch out and relax during the drive. Whether you are taking a day trip to famous tourist spots or going on a multi-day adventure, the Innova Crysta's comfortable seating arrangement ensures that you arrive at your destination feeling refreshed and rejuvenated.

Don't settle for an ordinary travel experience when you can have the best. Renting an Innova Crysta taxi in Srinagar allows you to make the most of your time in Kashmir. Explore the breathtaking beauty of this paradise with utmost comfort and convenience. So go ahead, book your Innova Crysta cab and get ready for an unforgettable journey through the enchanting landscapes of Kashmir.

Safety and Reliability

Renting an Innova Crysta ensures a safe and reliable travel experience. With its advanced safety features, this vehicle provides a secure journey for you and your loved ones. Whether you're navigating through the bustling streets of Srinagar or cruising along the winding mountain roads of Kashmir, the Innova Crysta's sturdy build offers durability and reliability on the road.

Equipped with advanced safety features like ABS, EBD, and airbags, the Innova Crysta ensures a secure ride for all occupants. You can have peace of mind knowing that you're in capable hands. Our experienced drivers prioritize your safety and are committed to providing a reliable transportation service. Sit back, relax, and enjoy the magnificent sights of Kashmir, knowing that you're in the best vehicle for a safe and trustworthy journey.

You may also want to check our budget Innova cabs in Kashmir for your tour.

Experienced and Professional Drivers

When you rent an Innova Crysta cab in Srinagar, Kashmir, you not only get a luxurious and spacious vehicle but also the expertise of our team of experienced drivers. They will also act as guides for trips and will recommend best the options for you. Our drivers are well-versed with the local routes and traffic conditions, ensuring that you reach your destination smoothly and efficiently.

Our drivers undergo rigorous training to maintain professionalism and adhere to safety norms, ensuring a safe and comfortable journey for you and your loved ones. You can rely on our professional drivers to provide a hassle-free travel experience in Srinagar, while prioritizing customer satisfaction and offering excellent service throughout your journey. Sit back, relax, and let our courteous drivers take care of all your travel needs in Srinagar.

Inclusions:

AC / Heater
Parking, Fuel, Tolls
Waiting Charges, Night Halts, driver's duty from 9 am to 7 pm
Srinagar Sightseeing

Exclusions:

Sightseeing at tourist destinations by village ponies, sledges,
Chained / Union Taxi (Aru, Beetab, Chandanwari, Zero-point, Zojilla, Gulmarg internal Sightseeing). etc
Driver's time after 7 pm

You also have an option to rent a car in Kashmir with Car Rental Srinagar
Taxi / Cab service in Srinagar Rates
At Srinagar Cab Service – SCS, we provide customers with a clear and transparent understanding of the cab rates. There are no hidden charges or surprise fees that appears at the end of a ride. Instead, customers are provided with a clear breakdown of the cost of their trip before they even get into the our cabs. This ensures that customers know exactly what they will be paying and can make informed decisions about their transportation options. With our cab service in Srinagar, there are no surprises – just reliable and transparent cab rates. Here is the list of rates for cabs / taxis on per day basis, but may vary depending on the itinerary of the customers.
| Taxi / Cab | Fare Per Day |
| --- | --- |
| Innova Crysta Cab with AC | Rs. 4,500 |
| Toyota Innova Cab | Rs. 3,200 |
| Sedan Etios Cab | Rs. 2,600 |
| Swift Dzire Cab | Rs. 2,600 |
| Tempo Traveller | Rs. 5,500 |
| Tavera Cab | Rs. 2,800 |
Note: These rates are applicable only when the tour is of at least 5 days. 
Exploring a new city can be both thrilling and daunting, especially if you're without a reliable mode of transportation. Fortunately, Srinagar cab service offers a hassle-free and enjoyable solution. Our cab service provides a comfortable and affordable option that enables you to explore Srinagar and its surrounding areas with ease. We have a diverse selection of vehicles to choose from, including standard sedans, SUVs, and luxury cars, all of which are well-maintained and fitted with modern amenities to ensure a smooth and enjoyable ride.
Our drivers are not only professional and courteous but also knowledgeable about the local area, ensuring a safe and efficient journey to your destination. Whether you're visiting Kashmir for business or pleasure, our cab service in Srinagar can make your trip a success. We offer flexible booking options to accommodate your schedule and travel needs, whether you require airport transportation or want to explore the local area.
Why Choose Srinagar Cab Service?
Using Srinagar cab service has its benefits. One of the conveniences we offer is taking the hassle out of navigating unfamiliar roads or finding parking, giving you the chance to sit back and relax. Additionally, our cab service is available 24/7, so you can book a ride whenever you require, day or night.
Another advantage of using our cab service in Srinagar is the affordability. We provide competitive rates for our services, making it a cost-effective option for budget-conscious travelers. Moreover, we don't charge any hidden fees or surcharges, so you know precisely what you're paying for upfront. Let Srinagar cab service be your reliable and trustworthy transportation partner, and we'll make sure that your exploration of Srinagar is comfortable and enjoyable
Booking cab in Srinagar is not easy as there are lot of cabs that are already pre – booked by lots of customers.  With our Large fleet of cabs in our tank, we never ran out of cabs, you can book your cab even when peak season is going on in Srinagar. We will provide on time cabs and booking is so easy. You can send the booking amount and your cab will be reserved for you. Our payment method will be simple UPI process or through cash. Book Now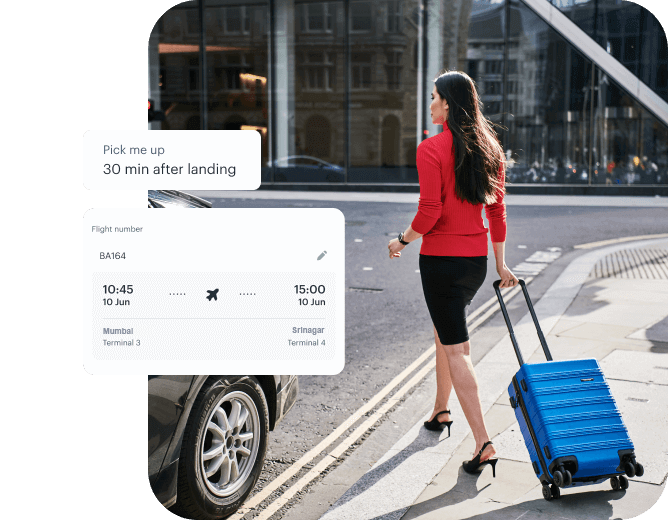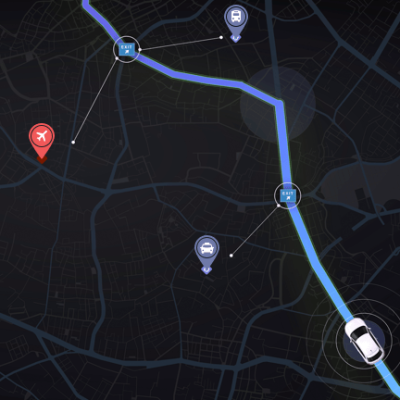 Our Drivers are professional in every aspect, in driving they have more than 20 years of experience and the way they behave with the customers is just like the family members treat one another. They will help you in carrying luggage's and make sure that your luggage is safe. If it is an outstation ride, our driver will tell you many stories of Kashmir  on the way to tourist destinations. You will never get bored and your journey will be full of fun, tails that you remember and  pass on to your generations. Get your professional driver with your selected cab with just one phone call.
Tourist Taxi & Cab Services in Srinagar
As a tourist, exploring the vibrant city of Srinagar and its surrounding areas is an absolute delight. Whether you are visiting for business or pleasure, our team is here to provide you with a comfortable and reliable taxi and cab services throughout your stay in Kashmir. At Srinagar Cab Service, we understand the importance of seamless transportation for tourists like yourself. Our fleet of taxis includes a variety of options to cater to your specific needs.
We also provide taxis for Kashmir tour planned by the tourist himself. Our team will also provide suggestions for your itinerary so that you can spend less time travelling in a cab or taxi from one destination to another and hence spend more time enjoying the Sightseeing of Kashmir.
What sets our Srinagar cab service apart is our dedication to customer satisfaction. We value your time and understand the importance of punctuality. Our taxi drivers are well-trained and familiar with the local routes, ensuring that you reach your desired location without any hassle or delay. Additionally, our taxis undergo regular maintenance to ensure a smooth and comfortable ride for our valued customers.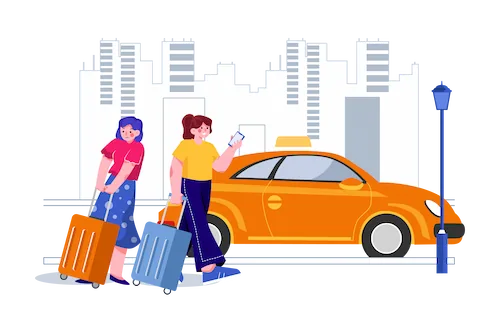 Book our Cab service in Srinagar
Booking our cab service in Srinagar is a breeze. You can simply send us a message on WhatsApp or give us a call, and our dedicated taxi service service team will assist you with your reservation. Our taxi service representative will inform you about the inclusions and exclusions of the tour. We offer transparent pricing with no hidden charges, so you can have peace of mind knowing that you are getting the best value for your money.
Airport Transfers: With our cab service in Srinagar, we provide airport transfer services to customers, ensuring that they reach the airport on time. The drivers are knowledgeable about the local area and ensure a hassle-free travel experience & on time transfers.
City Tours: We at Srinagar Cab Service Company provides city tour services to customers, allowing them to explore the city's popular tourist destinations comfortably and conveniently. The company offers customizable tour packages to suit the customers' preferences.
Outstation Trips: We provides outstation trip services to customers, allowing them to travel to nearby cities and towns comfortably and safely. The drivers are experienced and ensure a comfortable and smooth travel experience.
Customized Cab bookings: You can make your customized trips with the help of our guides. Our cabs will be with you all time. You can make your custom trips where no one is ready to go. You can explore offbeat places with us and discover the unvisited places of Kashmir valley.
24/7 Availability: Srinagar Cab Service Company is available 24/7 to cater to the customers' transportation needs, ensuring that they reach their destinations on time.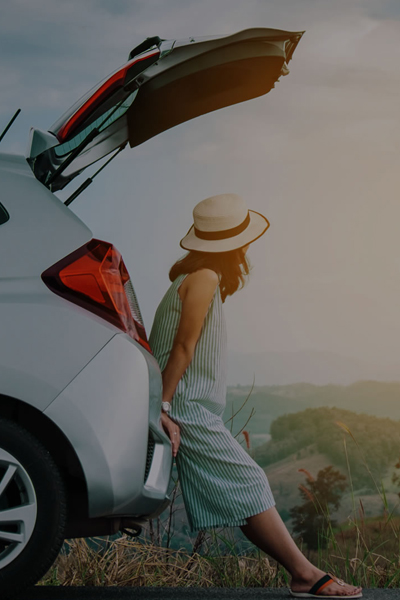 Wonderful cab service. Highly recommend
Abdul majeed Gugjoo
2023-11-29
Best cab service in kashmir for tourists. I booked taxi for my guests who were from mumbai and had visited kashmir for vacation. Mr friends were very satisfied with their service and they deserve 5 stars for their service.
muneef mir channel
2023-11-29
I recently booked a cab service in srinagar and i was very happy and satisfied with their taxi service
Best & cheap service in whole Jammu & Kashmir. I bet you'll get great hospitality and punctual service if you contact for your holidays or business trips. Burhan Ji, the owner was very humble and helpful, guiding us about the route plan. Abdul ji, our driver and companion was very punctual about time and treated us like his own family. If you're planning for a trip to Jammu & Kashmir, do contact them, you'll be pleased.
Really good service
Best rated cab service in srinagar. Awesome service with down to earth staff members Thankyou and all the best
They provide many type of services such as tour guide, taxi service, tour taxi etc. They have highly experienced drivers with many years of experience. Best to choose in srinagar
Well known cab service. They provide all type of services such as tourist taxi service, normal service etc.highly recommended
Amazing cab service. Extremely humble and friendly customer service. Driver was also soft spoken and helpful. Highly appreciate and recommend them.
Srinagar Tourism Cabs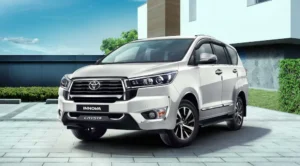 Srinagar Cab Service also known as SCS is one of the best cab service providers in Kashmir with modern amenities and Customer first attitude. With our well maintained cabs and experienced drivers, we ensure that our customers have a safe journey and comfortable ride in Kashmir. For tourists visiting Kashmir for their vacation, our drivers acts a guide as well and points them to the best attractions in Kashmir. Our cabs include Sedans, SUV's, Vans and Buses
Service Type: Cab Service
Price: ₹ 3000 / day to ₹ 8000 / day
Currency: INR